SiriBoard – Launch Siri Using A Home Screen Icon – Jailbreak Only
SiriBoard  is the new jailbreak tweak that allows jaibreakers to launch the Siri interface from the application icon.
If you have noticed, there is only two options to enable Siri. First is use Siri's "Raise To Speak" feature, second is the to Hold down the Home button for some seconds. But for me i prefer using the second option for i found it more easy to do than the first option given.
Meanwhile, when you installed and downloaded the new jailbreak tweak SiriBoard,  you can now see it from the application icons just like what you've seen in the image given below and named SiriBoard, the image of a microphone inside a gray circle..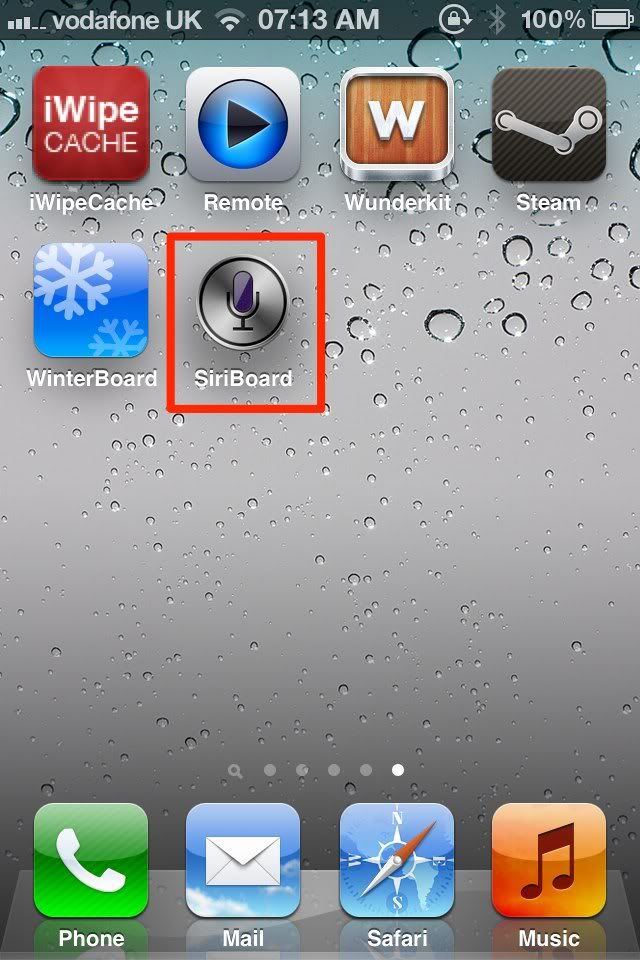 After downloading and installing this jailbreak package, It will appear automatically on your Home Screen and touching the Siriboard icon will get you to the Siriboard user interface. So for those who are thinking that options one and two that has given above is not for your or you found it hassle to do so..
This third option is perfectly just for you!
You can install and download this Siri tweak only at UltraSnow.Eu.
Just type "SiriBoard" and you will have this wonderful tweak.