iTweak – An Upcoming Cydia Alternative – Jaibreak Only
Jay Freeman also called "saurik" is the founder of Cydia Store which is the very popular source of applications, tweaks, themes for jailbroken iPhone, Ipod Touch or Ipad.
Because of their popularity for several years, It is normal to build a competitor who wants to steal their jailbreak applications and steal their crown of popularity.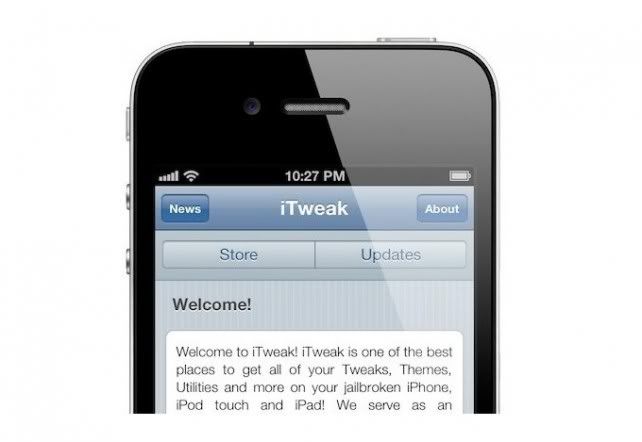 A new jailbreaking store, called iTweak will be launched in the near future, this is to make an alternative to Cydia and of course for the jailbreak fans as well.
From an email who reached us to the Developers of iTweak, according to them, they promise that they will be more faster than Cydia Store and it will their selling point. They say that they will offer the same jailbreak apps, games themes like Cydia Store do but they will run through the mobile Safari and will make the installation faster.
Other than the Email we have received from iTweak, which their webpage go live recently, will still don't know the other upcoming Cydia-like stores that will come out.
And For Cydia Store and Jay Freeman who has establish a concrete and stable creation in Cydia. Stealing their users away from them will be a hard thing to do.
But we will keep you updated and meanwhile you can have a glance to the number one jailbreaking and unlocking service provider UltraSnow.Eu