iPhone unlock – The Easiest way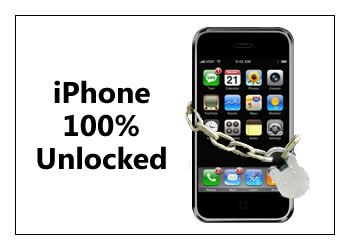 What is the easiest way to unlock your iPhone? many people or i should say the common iPhone users didn't know how to unlock iPhone for it is a little bit techy and only experts who specialized in iPhone Unlocking can do that.
That is why some of the iPhone experts, would like to share their knowledge and teach us the right process on how to unlock iPhone.  iPhone Unlocking is as simple as enabling the mobile service line of an iPhone handheld to be used by other carriers by making some tricks and tweaks to the handheld's software applications and hardware as well.
But there are several things to consider before unlocking your iPhone handhelds and these are the following:
1.  Find out your iPhone firmware model and baseband version for you will need it for searching the compatible software unlocker for your handheld.
2. Choose the best software which you can get from reliable sites like Cyndia and UlraSnow.Eu, so that you will be guaranteed that the software will unlock your iPhone and will not just cause trouble.
3. Don't even try hardware manipulation method of unlocking if you don't know how to do it for it results more problems and worst case scenario is that your iPhone will not be useable again.
iPhone Unlocking are usually done by hackers and software/hardware specialists. Apple Inc. who was the inventor of iPhone, didn't provide this things for iPhone Unlockings for it is against their rules and regulations. But there are several people that crosses the limit because of knowing that DMCA legalized it in United States of America and other countries.
List of software installation that is used for iPhone Unlocking:
iPhone Unlock Toolkit – the solution for iPhone unlocking which enables GPRS & RSS feeds.  You just need to always update it.
Pwnage – it unlocks iphone 3G also for the earlier versions of iPhone. Enables you to do a partition, manage and customize available space for your iPhone. But can not be used for firmware re-lock on iPhone's latest versions.
QuickPwn – the latest version of QuickPwn is capable to unlock iPhone 3G as well as  for the features of its old versions.  But before running it you should update your handheld to its latest firmware first.
Yellowsn0w – it is the updated version of Dev team's original software which unlocks and jailbreaks iPhone.The list of these software are  found on UltraSnow.Eu, you can also
Teaching some basics on iPhone Unlocking will help you find the best software for your iPhone handhelds, as well as knowing the pros and cons and so that you will not be easily fooled by bunch of fake iPhone hackers that will just suggest fake programs.
For me, i suggest that you may visit UltraSnow.Eu for they have the best iPhone specialists, a step by step method of unlocking, 24/7 online chat support, the best and reliable software that will suit your needs.