iPhone 1600 Error FIXED!
Error 1600 is the common problem that shows to iPhone users after restoring the iOS 4 custom firmware on iTunes.

It appears usually after using a PwnageTool or Snowbreeze which is used for restoring the device to its original program or to custom 4.3.1.
When you restore IPSW without pwning the iBoot in your iDevice commonly results in to Error 1600. You can also use recovery mode to restore it, but iTunes will just show up a Error 21.
That is the main reason why iPhone specialists released a bypass or i should say an iPhone 1600 Error fix especially for those who are suffering on this matter.
The solution for this Error is the software that is designed only for this specific Error problem, it is called iREB.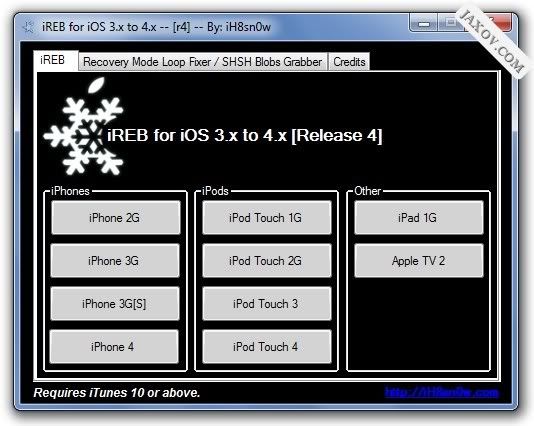 iReb is as easy as a click-click fix that allows you not only for your iPhone 2G, 3G and4 handheld but as well as for iPod Touch 1G, 2G, 3, 4 and Apple TV 2.
It is very convenient to use and you no need to be a computer geek for you to be able to understand the fix. But it is a reminder that you should get this fix and its step by step method only at the reliable and legit website, for there are several people who just want to rob information but will not help you or give you the original fix at all.
You may visit UltraSnow.Eu, for they have the original and legit copy of this bypass, will also teach you the step by step method on how to use this tool because they have a 24/7 live support chat and many more.